Commercial & Corporate
We have vast experience in acting for both local and foreign clients in their corporate exercises or commercial transactions which encompass various industries. Our goal is to provide advice and solutions which are not just legally sound but commercially practicable. We also aim to protect our clients against material risks in their business ventures.
Our Corporate Division provides a range of services under the following areas of practice:
Business Structures Advisory
We provide suggestions and alternatives on the suitable structures or entities available for our clients' business or investment vehicles based on the commercial objectives and specific circumstances of our clients. We also advise on draft partnership and shareholders' agreements which are relevant to clients' business structures.
Commercial Contracts & Advisory
We are experienced in advising on draft contracts for a wide spectrum of businesses and on every aspect of your organisation, including agency and distribution agreements, supply agreements, general sales terms and conditions, service and management contracts, employment contracts, franchising and licensing agreements etc.
Corporate Compliance & Advisory
We have advised business owners across a broad range of industry sectors on compliance with the relevant legislations, regulations, by-laws and guidelines applicable in Malaysia as well as issues on the compliance with the equity structure or requirements imposed by the relevant regulatory authority.
Due Diligence
We have conducted numerous due diligence i.e. legal investigation or assessment of all aspects of the subject business in the specific industry including corporate information, licences and approvals, material contracts, banking facilities, assets and properties, employment, litigation, insurance, environmental matters and etc. We identify key issues and provide in depth analysis.
Joint Ventures
We have advised local and foreign clients in setting up their joint venture vehicles in Malaysia in a number of sectors as well as the equity structure of the joint venture vehicles for the purpose of compliance with the relevant equity conditions imposed by the relevant laws and regulations. Our services include advising on regulatory approvals and other related issues, drafting joint venture or shareholders' agreement, articles of association, technical assistance and management agreements and etc.
Licensing & Regulatory Approvals
We have guided and advised clients from specific industries in the entire process of procuring the requisite licences or approvals from the relevant authorities including documentation preparation, review and submission.
Mergers & Acquisitions
We are experienced in advising clients in their mergers, acquisitions and disposals of company shares and businesses, investments and restructuring exercises. Our services include advising on the corporate structures, compliance issues, conducting legal due diligence on the target companies and advising on the draft definitive agreements and other relevant documents for such transactions. We also render specific advice on other aspects of the M&A transactions whenever requested by clients such as employment law, intellectual property, privacy policy, exchange control and etc.
Related Articles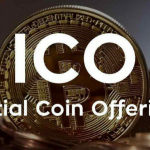 As Bank Negara Malaysian (BNM) and Securities Commission Malaysia (SC) have issued a cease-and-desist letter to CopyCashCoin  in its attempt to launch an ICO (Initial Coin Offerings) in Malaysia in January 2018, the question remaining...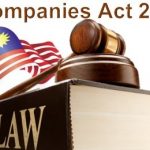 Q:  What are the key highlights of the changes for the newly implemented Companies Act 2016 compared to the old Act? Under the Companies Act 1965 ("Old Act"), a memorandum and articles of association ("M&A")...
Questions? We're here to help
Send Us Inquiries/ Message/ Feedback :